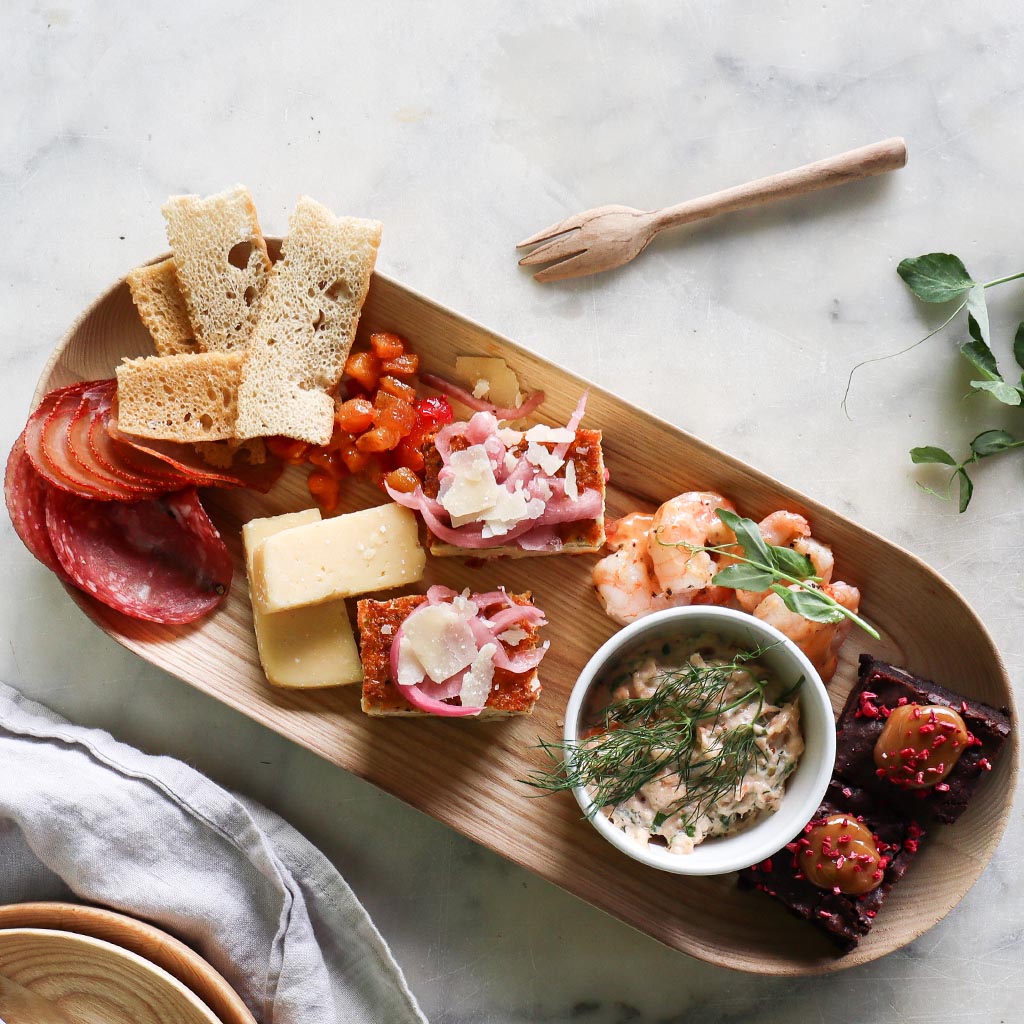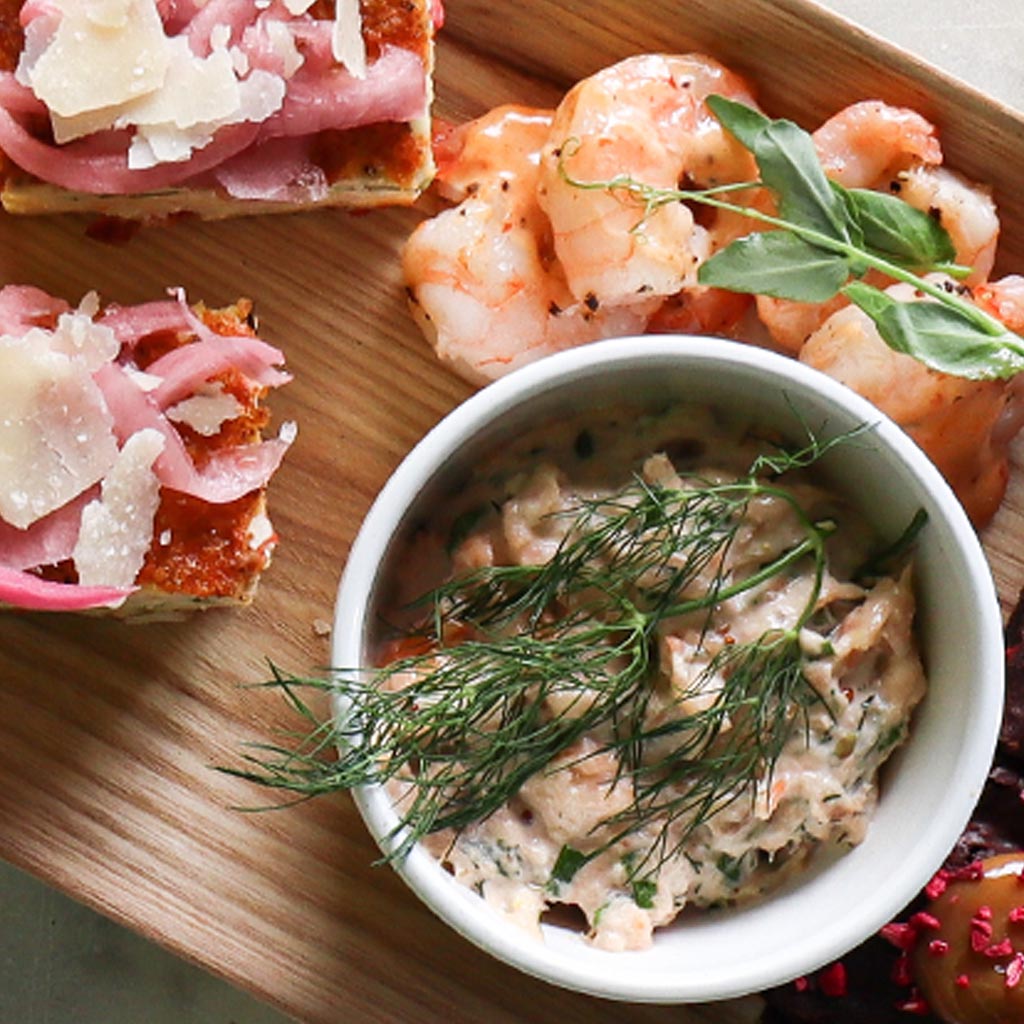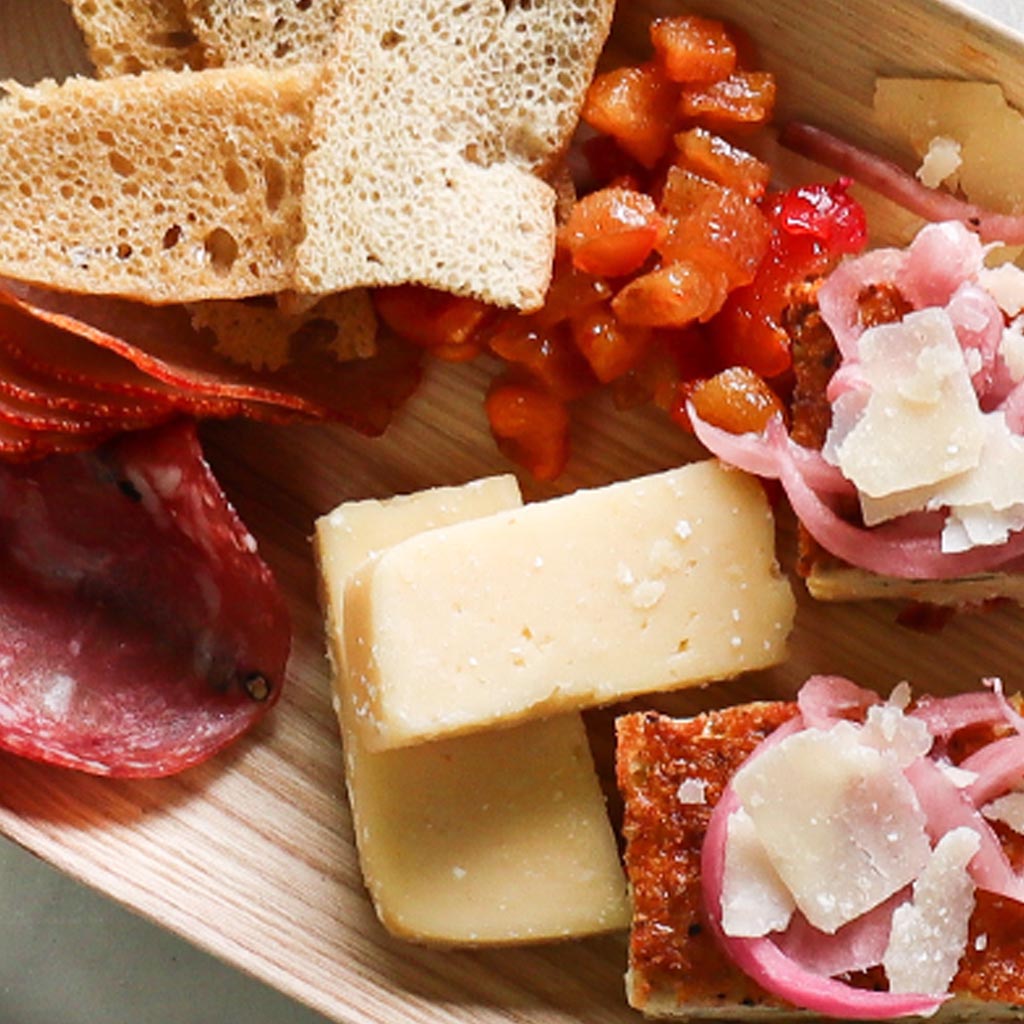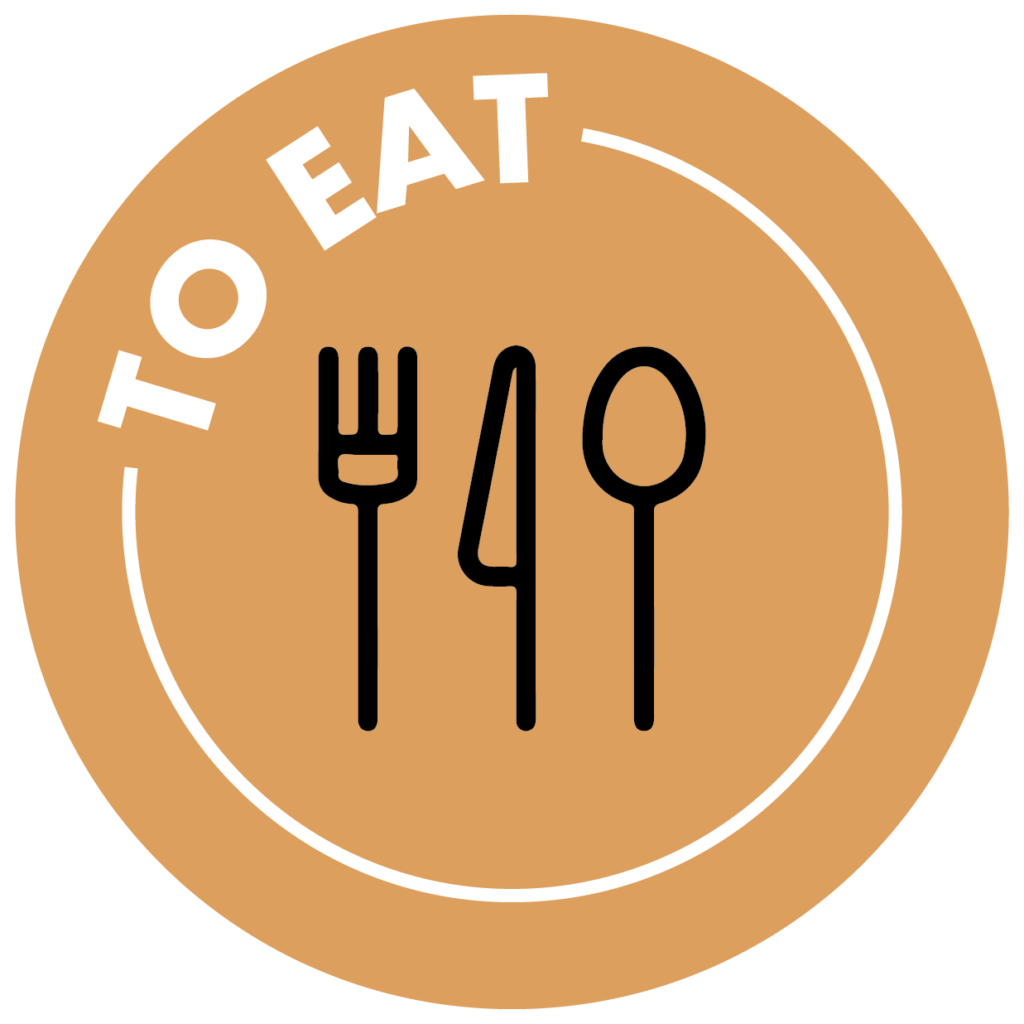 Vores populære tapas for to er tilbage. Vi har sammensat en lækker tapas-menu, som består af lækre små, særligt udvalgte delikatesser, i en perfekt dele-venlig version.
Det eneste du skal gøre er, at dække bordet og nyde maden helt uden stress og jag. 
En tapas for to består af:
Lakserillette med kapers, dild og citron
Sprødt brød af hjemmebagt focaccia
Frittata med chorizo, squash, syltede rødløg og parmesan
Salchichon – spansk sommerpølse – med romesco af bagte peberfrugter
Lomo – tørret filét – med hummus
Stegte tigerrejer med chilimayonnaise
Gammel knas-ost med hybenkompot
Brownie med saltkaramel og frysetørrede hindbær
Du kan bestille tapas fra torsdag-søndag, hvor vi laver dem i begrænset mængde.
Pris 299 ,-