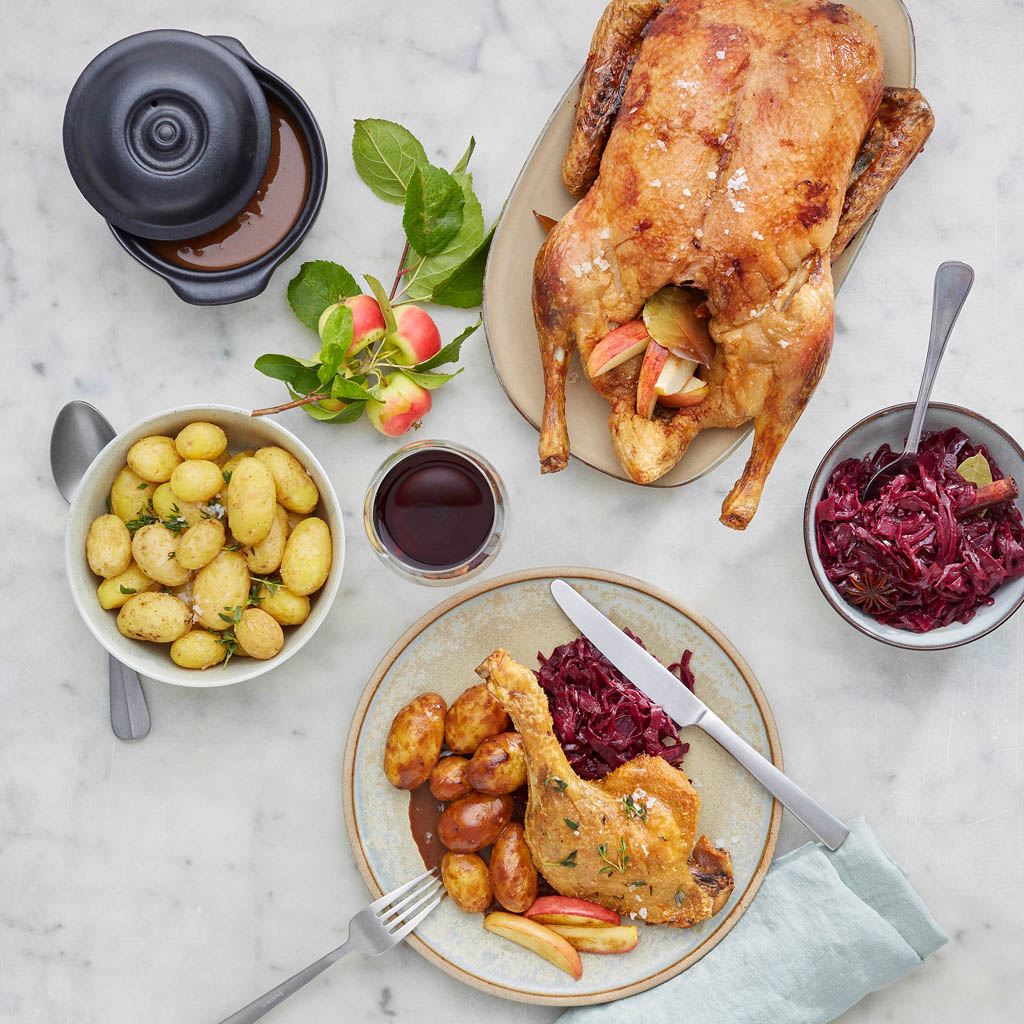 Ready to heat - Klassisk Mortensaften-menu 6 kuverter
Bestil din menu til Mortensaften allerede nu. Vi har sammensat en klassisk Mortensaften-menu til 6 kuverter, som blot skal have ca. 20-25 minutter v.200 grader i en forvarmet ovn. Så kan du nyde middagen sammen med dine gæster, helt uden stress og jag. 
Tip til tilberedning: Vi anbefaler at du luner bakkerne i en forvarmet ovn på 200 grader i ca.20min. Du kan evt. tage kartofler og rødkål ud af ovnen og give andestegen små 5 minutter mere til sidst, for at få et mere sprødt skind.
En menu består af:
en 1/1 and på ca. 3600gr. med æblestykker og laurbærblade – du modtager anden udskåret for at gøre det ekstra nemt for dig
kokkens skysauce med ribsgelé
kogte danske kartofler
hjemmelavet dansk rødkål med kanel og stjerne anis
Du kan bestille menuen allerede nu, og så tager vi over herfra. Alt du skal gøre er, at få leveret eller hente d. 10 november 2023 i en af vores butikker. Find din nærmeste her.
OBS. Deadline for bestilling af denne menu er d.6/11 kl.23.59
Pris 141,50 pr. kuvert v. 6 personer – i alt 849 ,-